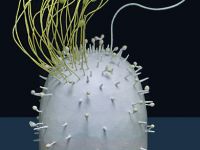 Disappearing zine
Disappearing zine attempts to address the marvelous nature of the many things* that are disappearing from the world. As there are so very many things, and they are disappearing at such an alarming rate, it was difficult to know where to begin. The approach was to gather a random collection from the 2004 red list (a comprehensive site categorizing endangered and vulnerable plants and animals) and present this much smaller list to an invited group of artists and writers, asking them to explore whichever topic they liked in whatever manner they deemed appropriate.
This list is just the tip of the iceberg (which is also disappearing by the way). the idea is not to educate but simply to consider some of these things because they exist right now and in the future they might not, and we might miss them. some day we may have trouble imagining they ever existed at all.
things* : plants, animals, trees, clean air, clean water, oil, rain forest, languages, etc.
please visit
http://www.disappearingzine.net
featuring the work of:
aaron henry, carson ellis, cynthia lahti, jack dingo ryan, kevin sampsell, kristan kennedy, morgan currie,
nick jaina, ty connor, zak margolis