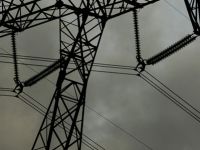 Codec 0.1
Codec, a project byVdg25.org, aims to offer spaces and contexts for showing experimental work by independent artists. The event Codec 0.1 (16-17 december, Pistoia, Italy) is the first step of the project: a music festival with an exhibition where different artists, working with various mediums, will involve people in sensorially interactive experiences.
[ITALIAN BELOW]
Codec, progetto realizzato da Vdg25.org, nasce con l'intento di offrire alle numerose realtà artistiche indipendenti spazi dove poter sperimentare nuovi linguaggi, nuove forme espressive e mostrare la propria creatività. Codec 0.1 è il primo passo di questo progetto: un festival musicale e allo stesso tempo una mostra, dove vari artisti attraverso linguaggi diversi coinvolgeranno sensorialmente il pubblico.
Le varie performance avranno come filo conduttore il tema della Non Violenza. In collaborazione con l'associazione Artisti per la non Violenza, l'evento si svolgerà a Pistoia, città avara di iniziative dedicate all'arte e alla musica. La serata del venerdi è dedicata alle arti audio-visuali e alle molteplici forme espressive scaturite dall'utilizzo delle nuove tecnologie.
16-17 dicembre – Melos – Via dei Macelli, 3 – Pistoia
www.vdg25.org/codec