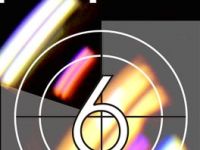 Pixxelpoint 2005
The sixth edition of Pixxelpoint Festival will be held in Nova Gorica, Slovenia, from 9th to 16th December 2005. For the first time the event is organized in collaboration with DAMS new.media.lab of Udine (IT) University and will take place both in Italy and Slovenia (Gorizia and Nova Gorica). The theme of the festival, chosen by curator Igos Spanjol, is "Backwards".
[ITALIAN BELOW]
Si terrà dal 9 al 16 dicembre 2005 a Nova Gorica, Slovenia, la sesta edizione di Pixxelpoint, festival internazionale di arte digitale. Per la prima volta in collaborazione con l'Università di Udine, DAMS new.media.lab, l'evento avrà carattere transfrontaliero e sarà organizzato in differenti sedi tra Gorizia e Nova Gorica.
Il tema di quest'anno, proposto da Igos Spanjol, curatore della Moderna galerija di Ljubljana sarà Backwards (indietro). In che modo l'utilizzo artistico dei nuovi media può influire sull'immobilità del flusso lineare e il concetto di tempo? Pixxelpoint si propone di esporre una serie di opere che riflettano strutturalmente sul concetto di "ritorno indietro", in contraddizione con una concezione di arte "finita", "perfetta". "Contemporanea".