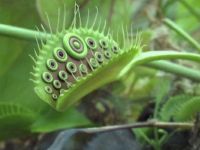 1st Ave Machine
1st Ave Machine is a NYC-based CGI VFX/Animation Boutique and Production Company working in the advertising, broadcast, music video, and feature film industries. 1st Ave Machine creates high-end design work by employing 3D in ways that blur the line between what one perceives as real and impossible.
[ITALIAN BELOW]
1st Ave Machine è uno studio di produzione video con sede a New York specializzato in grafica tridimensionale. Ciò che rende le loro realizzazioni davvero uniche è un'efficace mix di realtà e immaginazione. Per rendere la linea di separazione tra natura e artificio il più indistinta possibile.
Fondata da Arvind Palep e Serge Patzak, rispettivamente regista e produttore, la 1st Ave Machine realizza cortometraggi, videoclip e spot pubblicitari. Nonostante la diversità di intenti e tematiche, un filo conduttore ben riconoscibile lega tutti i lavori. Attraverso la fusione di riprese tradizionali e una raffinata postproduzione tridimensionale, il team riesce a dar vita ad effetti straordinariamente affascinanti. Dai robot che vivono nello spazio urbano alle forme vegetali aliene, le visioni di 1st Ave Machine parlano di un presente tecnorganico e immaginano un futuro (non troppo lontano) in cui la sempre più sottile linea di confine tra naturale e artificiale sarà indistinguibile.