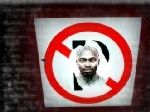 Degradation and removal
Bowling for Columbine, il bel documentario di Michael Moore, descrive tra l'altro il Canada come un luogo dove la segregazione – ancora drammatica negli USA – sembra superata e la convivenza tra razze possibile. Ma il razzismo ha la capacità, propria di tutti i veleni, di presentarsi sotto le mentite spoglie di un atteggiamento mellifluo e dolciastro, tanto più urtante quando inconsapevole e condito di perbenismo. E anche in Canada sembra lungi dall'essere estirpato.
Wayne Dunkley ha tappezzato per tre anni i muri di Toronto e Montreal con piccoli poster che riproducevano il suo volto di afroamericano, cui presto si sono aggiunte le glosse di anonimi graffitari. Il tutto viene ora riproposto in un lavoro dal titolo emblematico, the degradation and removal of the/a black male, che integra la documentazione fotografica dell'operazione con una collaborative narrative che raccoglie i racconti degli utenti, fra denuncia e speranza. E rivelando ancora una volta il volto ipocrita, melenso e piccolo borghese di un problema che non trova nella violenza la sua sola espressione, e nemmeno la più dolorosa.
(domenico quaranta)

the degradation and removal of the/a black male
Black People Love Us