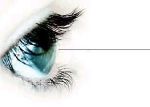 Mapping Transitions
Sono on line dal 4 settembre tre nuove opere di net artisti selezionati tra i partecipanti della Biennale del Whitney Museum: search di Mary Flanagan, The Web Infome Imager di Lisa Jevbratt e Political Landscape, Emotional Terrain di John Klima. L'obiettivo della mostra Mapping Transitions, co-curata da Mark Amerika e Christiane Paul, già curatrice di Arte e Nuovi Media presso il Whitney Museum of American Art, è indagare la geografia del "network" inteso come Luogo e Spazio.
Mapping Transitions si colloca all'interno della conferenza Rethinking the Visual, una riflessione sulla contestualizzazione delle nuove tecnologie nella società e sulla valutazione del loro impatto sulla cultura, che avrà luogo il 13 Settembre dalle 17.30 alle 20.00 presso la Boulder Colorado University.
Valutazioni, misurazioni e geografie da inventare, questo À lo spirito che pervade l'iniziativa, che con un curatore come Mark Amerika non poteva esimersi dalla ricerca di stelle polari nell'universo del network. Come si legge dall'editoriale di Christiane Paul, infatti, si capisce che l'intero lavoro, comprese le tre opere, sia alle prese con una geografia senza luogo e a disegnare mappe di percorsi altrimenti non visibili a occhio nudo e senza il luogo di internet.
Mapping Transitions, in questi termini, ne è una manifestazione emblematica.
Il lavoro della Flanagan: Search è infatti la trasposizione del meccanismo della ricerca in sè, di cui vengono resi visibili come oggetti le domande degli utenti e incrociate con le tracce del flusso di dati che normalmente circolano sulla Rete, mentre Lisa Jevbratt con il suo software The Web Infome Imager dimostra come il risultato della ricerca dipenda dai parametri di partenza e, infine, John Klima studia le rotte migliori per entrare in contatto tra punti disparati sulla rete e ne analizza le conseguenze geopolitiche ed emozionali.
Insomma uno studio che porta avanti le riflessioni sui termini Hypertext e Hypermedia iniziate nel 1960 da Theodor Nelson e, anche in questo caso, nessuna sorpresa, poichè anche la forte componente teorica caratterizza il lavoro di Mark Amerika.
(francesca d'antona)