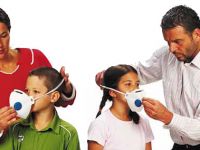 Tired of flickring? Go Subvertr!
Bored by mainstream media? Tired of boring social tags? Subvertr is the UMSSP (Ultimate Massive Social Subvertizing Platform) from Les Liens Invisibles – imaginary art-group – leader in Web 2.0 Rich Internet artworks. Enter the most fantasticulous collaborative Culture Jamming community and discover our latest services.
Subvertize!
Don't let anyone else put the hands on your imaginary. Just subvertize and manage it by yourself: collect, detourn, alter and share it with other people like you!
Share Share Share …
Share your pictures with your friends, family and everyone else. Your subvertized images are now visible to everyone.
Subvertag!
Let your images finally be. Give'em a title, add any stupid notes and organize them into delirant subverTags: become part of an insignificant, collective, visionary escape from common sense.
Don't waste time! Become a real Subvertr one!!
Try it now!! Subvertr is FREE!
Get it at http://www.subvertr.com