Random: the book!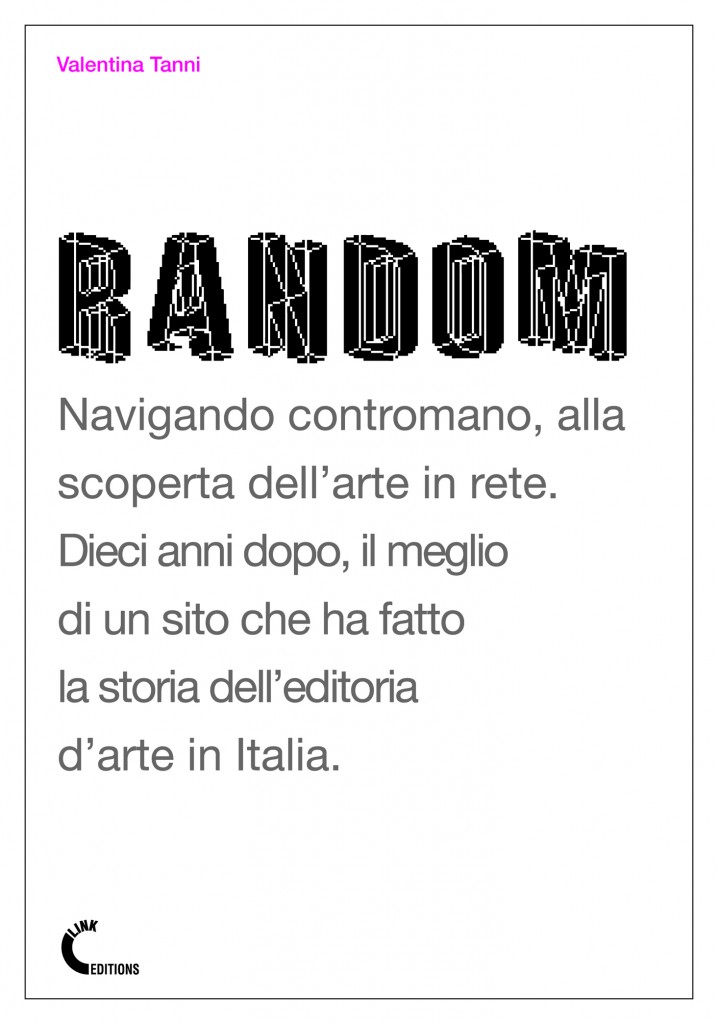 After ten years, my beloved Random Magazine quits (but stays online)…
Wait a minute, we have to celebrate first! So here it is: the very best of Random in book form. Contents are mixed but most are in italian (an english version will come soon).
Thanks to Domenico Quaranta and Fabio Paris (Link Editions)!
"Random, by Valentina Tanni, wants to celebrate the ten years of an online magazine that became part of the history of contemporary art publishing in Italy. Born in 2001, Random Magazine evolved in the following years into the main information platform about art and new technologies available in Italy. The book collects a wide selection of news, together with a smaller selection of articles and reviews that document the pioneering critical activity developed by its author along the same years. As Valentina Tanni writes in the introduction: 'This book came unexpected. It appeared suddenly, just like necessities do. More than a book, it's a record, an historical document. It brings together a series of heterogeneous texts written during ten years of study, research and dissemination. If I had to pick up a definition, I would say it's a fragmentary chronicle of the origins of my own passion for new media art.'"
Valentina Tanni, Random, LINK Editions, Brescia 2011.
Copertina morbida, 114 pagine, italiano / inglese, € 12.00, ISBN: 978-1-4477-1182-7
BUY THE BOOK ON AMAZON.COM
DOWNLOAD IT FOR FREE (PDF)