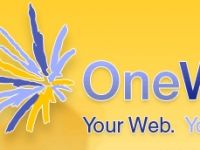 One Web Day
MAO – Media & Arts Office, Naples curators with the mission of disseminate and review from each critic angle the digital culture and new media, organizes the first One Web Day event in Italy, Napoli, and pushes also a blog where invites everybody to describe, starting from today, in which way web changed his/her life.
Added to Naples and New York, other One Web Days will be ruled, in the same hour, in: San Francisco, Toronto, Champaign (Illinois), Boston, Austin, London, Wien, Sofia (where the Sept. 22 is also the Bulgarian Independence National Holiday!). Happenings will take place in pretty unusual forms and venues: parks and gardens, squares, pub, old vans re-furnished as flashmobiles travelling around the town districts.
MAO had chosen, for the Italian OWD venue, Naples and a superb historical palace windowed on a splendid courtyard replaced with a feng-shui designed garden: La Controra, a new hostel opened just few step up the National Archeological museum, in front of Salvator Rosa Stop of Subway Line 1, one of the Metrò dell'Arte new stations.
September 22, Napoli, La Controra (Piazzetta Trinità alla Cesarea, 231), you'll find: internet desktop to chat in real time with all the One Web Day surfers worldwide, meetings with bloggers and journalists, music session and playlists free selected from Pandora.com by the public, a not-at-all-virtual happy hour!