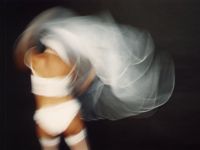 Pagine di un diario virtuale
Si svolgerà il 19 febbraio dalle 19 l'evento-performance From the pages of my diary, ideato e realizzato dall'artista italiana Casaluce Geiger, da anni residente a Vienna. A ospitare l'iniziativa, che prenderà vita, in contemporanea, nello spazio fisico del museo e on line sul sito web, sarà la Osterreichische Galerie Belvedere, Centro di Arte Contemporanea della capitale austriaca.
Progetto concettuale e multimediale, From the pages of my diary prende forma anche grazie al contributo delle opere auto-ritratto di artisti e amici di Casaluce-Geiger, con l'obiettivo di realizzare un vero sconfinamento, una reciproca contaminazione tra realtà e cyberspace. In un'opera che mescola le suggestioni di trend contemporanei come i blog e i calendari con una più profonda riflessione sul corpo, il gioco, l'identita intesi come luoghi di sperimentazione in un contesto di mutazione tecnologica e psicosociale. Hanno contribuito al progetto: Christy Astuy, Tatiana Bazzichelli, Betty Bee, Roberto Cascone, E.G.0, Frank Gassner, Marcus Geiger & Marcus Geiger, Gelatin, Francesco Impellizzeri, Lucia Leuci, Marko Lulic, Ezia Mitolo, Vegetali Ignoti, Erwin Wurm.