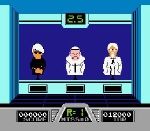 Occhio ad Eyebeam
L'Eyebeam Atelier di New York è un'organizzazione no-profit che si dedica all'educazione e al supporto di studenti, artisti e pubblico nel campo delle arti e delle nuove tecnologie. In attesa della costruzione del Museo dei Nuovi Media, commissionato alla coppia di architetti Diller e Scofidio e prevista per il 2006, Eyebeam offre in questo periodo due eventi importanti.
Da oggi fino al 13 novembre si svolge il quinto forum critico annuale dal titolo: The (Re) Structured Screen: Conversations on the New Moving Image che si focalizzerà sul mutamento delle immagini in movimento. Per l'apertura del forum, all'interno dell'Atelier di NY si terrà un simposio con sessioni di dj/vj e performance a cui parteciperà anche Lev Manovich (Professore di new media all'Università UC San Diego e autore del Linguaggio dei Nuovi Media da poco tradotto in italiano).
Per il pubblico on line sarà creato un apposito web site che incoraggerà la partecipazione e all'interno dello stesso appariranno 4 interventi artistici commissionati per l'occasione.
Ma non finisce qui: dal 16 ottobre e fino al 1 dicembre Eyebeam presenta off e on line Beta Launch. Si tratta dell'esposizione inaugurale del programma Artists in Residence, iniziativa multidisciplinare che supporta ricerca, realizzazione e presentazione di lavori artistici creati tramite l'utilizzo dei media digitali. La mostra nello spazio reale si compone di numerose opere creati nei primi anni del programma residenti e la diversità delle ricerche riflette la possibile diversità di approcci artistici e l'effetto significativo che i nuovi media hanno prodotto sull'arte. On line si possono conoscere molte opere inedite, tra le quali: il videogioco i shot andy wharol di Cory Arcangel, HEARTH – Discrete terrains di John Klima, lÌinstallazione Endnode (aka PrinterTree) degli MTAA e World of Awe:mrB di Yael Kanarek con Bnode.
(maria rita silvestri)