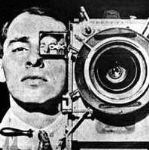 Manovich in italiano
E' finalmente disponibile in italiano il famoso libro dello studioso russo Lev Manovich, insegnante di New Media Art all'Università di San Diego. Si tratta senza dubbio di uno degli studi più interessanti sull'evoluzione dei nuovi media degli ultimi anni e di sicuro del primo tentativo di analizzare sistematicamente i principi estetici, linguistici e strutturali del digitale e le sue ricadute psico-sociali.
Come spiega il fondatore di Rhizome Mark Tribe nella prefazione, quello che rende lo studio di Manovich estremamente prezioso è la sua capacità di affrontare l'argomento da un punto di vista teorico e pratico insieme, avendo egli studiato teoria del cinema, storia dell'arte e della letteratura, ma essendo anche programmatore e progettista in prima persona. The Language of New Media, pubblicato per la prima volta dal Massachussets Institute of Technology (MIT) nel 2001, esce nel nostro Paese per i tipi della Olivares Edizioni e si avvale, per la revisione dei testi, del contributo di Gianni Romano. Una piacevole e utile raccolta di immagini (oltre 300) e links relativi agli argomenti trattati nel libro è disponibile sul sito personale di Lev Manovich.
(valentina tanni)