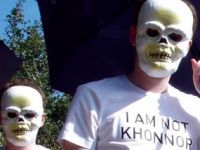 Sonar Festival
Pienone d'ordinanza a Barcellona per la dodicesima edizione di Sonar. Un esplicito "Sold Out" campeggia infatti sull'home page del sito web del famoso e longevo festival di musica elettronica e arte digitale. Che anche quest'anno schiera una line up con i controfiocchi. Tre giorni e tre notti (da oggi al 18 giugno) per scoprire le sperimentazioni più recenti nel campo dell'elettronica sperimentale. Attraverso concerti, djset, esposizioni multimediali, conferenze e proiezioni, Sonar cerca di tracciare un panorama a 360 gradi, spalmato su tre sedi: il CCCB ( Contemporary Culture Centre of Barcelona), il MACBA (Barcelona Museum of Contemporary Art) e il Centre d'Art Santa Monica.
Tra i concerti segnaliamo la presenza di To Rococo Rot, Le Tigre e Chemical Brothers, insieme ai Dj set di Miss Kittin e Buenavista, tra gli altri.
Per la parte espositiva a farla da padrone è la mostra Randonnà, sul tema del paesaggio e della sua percezione nel 21 secolo. La consueta sezione Sonarama scandaglierá invece nel campo del multimedia, con presenze d'eccezione come Radioqualia e Golan Levin.